Your Position: Home > About Us
About Us
About CRI
With the staunch support of Changshu Municipal Government, Jiangsu Province, the HKBU Changshu Research Institute (referred to as "CRI" thereafter) was established and launched as a bridgehead in the Yangtze River Delta in April, 2013 to conduct innovative research and to engage in technology transfer.

Located in Changshu Economic Development Zone, the CRI occupies an area of 10.7 hectares, with the construction of over 6,800 square meters.

CRI has assembled a body of internationally distinguished scholars, experts and research teams from HKBU, mainland China and other parts of the globe. Capitalizing on the advantages provided by the research platform established in the area, it works as the leader institute to promote high-quality research and contribute to the advancement of Changshu, Hong Kong and China at large in the fields of Chinese medicine, drug discovery and new materials, etc. CRI will also take up contract research offered by enterprises in the region, and offer postgraduate and professional training programmes for executives in the neighboring areas. Its remit also includes knowledge transfer, consultancy and testing services for neighbouring industries.

The ultimate goal of CRI is to become the most innovative, effective and inspiring research institute in the Yangtze River Delta area and eventually in the whole nation.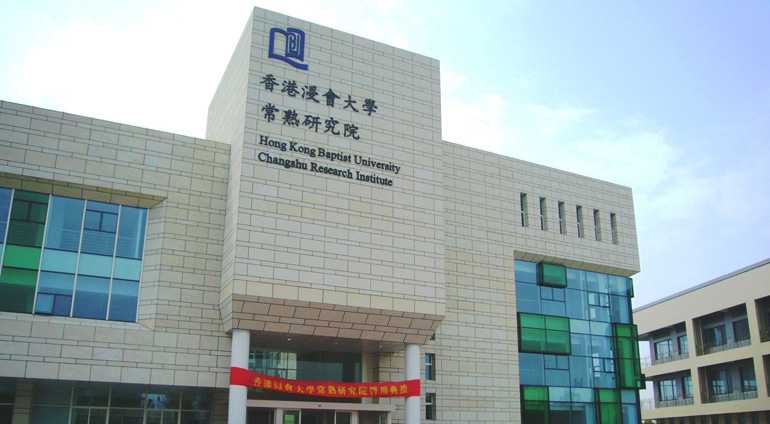 To learn more about CRI surroundings, please visit:
l Changshu Economic & Technological Development Zone
l Changshu Science & Technology Bureau